MELA was delighted to welcome Mahsa Mohajer to the team. During her work placement, Mahsa took on a leadership role on the Youth Engagement Space (YES) project working with young people to support them in their social action project. Mahsa mentored the young people in planning their culminating event which was a huge success. The aim of the event was to get young kids off the street and into the Concord Youth Centre in Birmingham to try different activities that would inspire them and to make new friends.
This is a bit about Mahsa: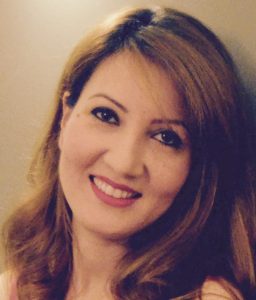 I have over 10 years of professional experience in both field of Landscape Architecture and Urban Design, in both professional practice and academic teaching. I have been involved in projects involving public spaces design, green spaces, masterplanning and strategic policy development projects in the Middle-East, Iran as well as teaching students (undergraduate and postgraduate) on the Landscape Architecture and Urban Design courses since 2015. My work and responsibilities included writing brief, weekly individual and group tutorials, delivering seminars/lectures, participating in crits and assessment and marking at Sheffield University,UK.
My doctoral research, titled 'Exploring the Potential of Water's Edge: A Spatial Analysis of Everyday Life, the Case of Anzali Port-Caspian Sea', is groundbreaking work at the intersection of Urban Design, Landscape Architecture, and Human Environmental Relations Studies. I also worked at MELA Social Enterprise on the YES (Youth Engagement Space) project. The project involved me working with young people to transform social exclusion and create a new sense of belonging and identity as an intercultural network. Working at MELA developed my future aspirations including to continue working on challenging urban design and planning projects at a global scale involving innovative design principles and sustainable approaches to address the increasing challenges in urbanism and to improve the quality of life of people, in particular, children and young adults in our global future.