Directors:
Noha Nasser
Noha is a passionate architect, urban designer, academic and consultant who believes that community-based solutions to urban design and heritage can build a strong identity of place and bring people together. She is the Founding Director of MELA. Over her career Noha has written a range of courses to meet the needs of professionals and communities. She has been actively involved in finding creative ways to engage with cultural diversity in areas of urban change where community cohesion makes social, cultural and economic sense. She has held several academic Director posts and held two international Post-doctoral Fellowships. She co-edits the Journal, Urban Design International. Noha is the author of the award-winning book 'Bridging Cultures: the guide to social innovation in cosmopolitan cities' and editor of the recent book 'Connections: 12 approaches to relationship-based placemaking' – a coproduction with MELAssociates. She became a Fellow of the RSA (Royal Society for the Encouragement of Arts, Manufactures and Commerce) in 2017. Noha loves long distance walking in nature.
Paul Chapman
Paul has over 25 years' experience of working for local government and NGO's in the ever-changing urban landscape of south east London. He has managed European projects for the past 18 years, overseeing the process from finding suitable partners to writing the application and coordinating the partnership. He has extensive experience of working with city partners on topics ranging from youth democracy to urban river restoration; from tackling gender violence to the development of coworking spaces for micro-business. He has specific interest and experience in utilising the intercultural potential of public open space, with particular focus on improving the natural environment in urban settings. Paul loves making connections between people and ideas, encouraging stronger outcomes through cross cultural interactions. He enjoys making and listening to music and is an avid cricket and football fan.
MELAssociates: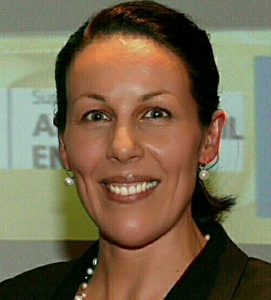 Melba Palhazy
Melba is Director of MELA – a Social Enterprise with the mission to bridge cultures through the creative design and use of public space. Melba specialises in cross-cultural learning, collaboration and social innovation to connect people and projects across the globe. She is a consultant focusing on sustainability challenges, areas of strategy and programme development, stakeholder engagement and cross sectoral partnerships. She is a graduate of SOAS, University of London, and has worked on high profile projects with government organizations, cultural institutions, corporations and the not-for-profit sector, for example the Victoria & Albert Museum, London Legacy Development Corporation, Stratford Rising, Comic Relief, Deutsche Bank, Barclays, West Ham United Foundation, Green Foundation and Bahrain International Design Week. She advised on Sustainable Regeneration, Stakeholder Engagement and Legacy Strategy for London 2012 Olympic Games, Capital Governorate Bahrain, and the forthcoming 2018 Commonwealth Games. Melba is a life-long supporter of women's personal development and their contribution to society. She is currently a Cherie Blair Foundation Mentor, coaching entrepreneurs on the 'Women in Business' Programme. Melba runs another CIC called Equator Connect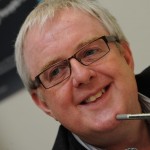 Phil Wood
Phil is an Urban Therapist with a particular interest in third spaces as places of intercultural encounter and innovation. He has worked in over thirty countries with communities and local authorities to make relationships and environments which celebrate diversity. He is chief advisor to the Council of Europe's Intercultural Cities programme and is the co-author (with Charles Landry) of 'The Intercultural City: Planning for Diversity Advantage' (Earthscan, 2008)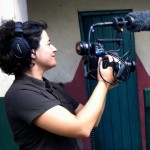 Ana Godinho de Matos
Ana is a self-shooting producer/director who heads Chameleoneye Films, creating audio-visual works through an artistic and documentary lens. In the last twelve years she has worked for a diverse range of clients including major UK arts organisations, corporate brands, cultural organizations, non-governmental organisations and regeneration consultants. Coming from a visual anthropology background, Ana makes sure to apply a practical and scientific rigour to her field work, as well as constantly developing new ideas through creative and artistic approaches. Recently she has been focusing on developing 360 degree films that can tour the world as immersive virtual reality experiences.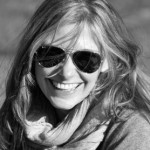 Daniela Lucchese
Daniela is an urban strategist with 10 years of experience working as a freelancer for various companies, mainly URBAN Silence. She is a challenger and a creative thinker, with experience of working in a variety of creative fields in Hamburg, London and Amsterdam. She has developed a number of strategies based on small scale or progressive change with large impact for clients as diverse as the Pool of London BID Company, the Dubai Metro and the historic town of Berwick Upon Tweed.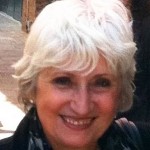 Antonia Jenkins
Antonia is a conflict resolution coach with extensive experience in international humanitarian projects. Her unique life experience has given her empathy and an intuitive way to connect with people of all backgrounds which makes her a valuable asset to the team. Her work in conflict resolution has made her an active advocate for greater quality of life and the need to strengthen the fabric of our communities by helping people connect, and communicate. She is the founder and manager of Early Conflict Resolution Hub https://edrhub.co.uk. She has also worked as a mentor for young people (Centrepoint) as well as a conflict coach with elderly people (Age UK). Aside from her professional experience, she is an enthusiastic promoter of natural health, urban gardening projects and continued personal development.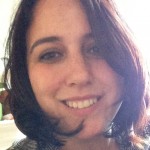 Esta Orchard
Esta is an environmental psychologist, researcher and youth and community development worker. She works across diverse communities, with people of all ages, to co-produce and deliver cutting edge projects that respond to social need. Esta has a particular interest in how place and the built environment interact with people's identity, wellbeing and issues of social inequality. Esta has a specialist expertise in the involvement of children and young people in policy and decision making. She has led and advised on the development of Youth policy and participation strategies in central and local government and the voluntary sector. Esta is currently working on issues around the impact of living in temporary accommodation on parents, children and young people's wellbeing.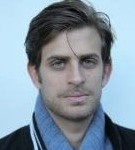 Joe Dives
Joe is a Creative Producer. He creates content for brands, TV and Film. Recently he produced the award winning, socially conscious documentary "Irons In The Fire" with Idris Elba. He has produced 'world first' content for brands and broadcasters across sport, events and comedy. Now at One Giant, he focuses on bringing high quality storytelling to the property sector, working with architects, developers and agents to create content that transforms the way people see buildings and spaces.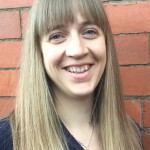 Hannah Barter
Hannah a planner and urban designer is a Director of Urban Vision Enterprise CIC and has 14 years' experience in planning and community development, working in the public, private and third sectors. Her professional experience includes Planning, arboriculture, urban design, community engagement and environmental education. Hannah provides advice and support to various local authorities, community groups, and parish and town councils on planning, heritage, urban design, and community empowerment. Hannah has successfully worked in partnership with a wide range of community groups and organisations across the UK to develop heritage programmes and planning projects.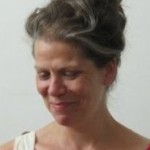 Sandra Hall
As an artist I have trained and lived in London, Paris, Java. From a career in plays and Television/film I took new directions. I delved into creating be-spoke performance and installation events for festivals with collaborator Lee Griffiths; we created atmospheric, temporary environments for non-traditional theatre, film and music work. In 2004 we founded Friction Arts; we've been described as 'making extraordinary art work in awkward spaces'. We're committed to creating context specific, responsive, contemporary artworks, in partnership with people in and from different communities. We are based in Birmingham with our own venue, The Edge, are passionate about making work hyper-locally, as well as commissions abroad such as US, South Africa, Australia and Brazil.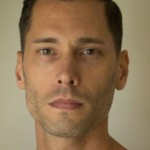 Scott Adams
Scott is a passionate urbanist with qualifications in urban design and architecture. With dual American and UK citizenship, he has contributed to significant urban projects primarily in the USA, UK and Australia. His accomplishments range from co-founding a successful urban design consultancy in central London to being awarded the Australian Government's Endeavour Executive Fellowship, where he acted as a key contributor to their largest inner urban regeneration project. He is co-author of Quality reviewer and is a member of the South East Design Panel. Scott is currently Head of Urbanism at HTA Design, a multi-disciplinary design consultancy, and is working on developing a range of innovative projects with Mela Associates.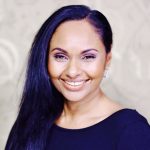 Raquel Solomon
Raquel has mastered the arts as a professional dancer and classically trained musician in New York City. She earned both her Masters and Bachelors from top Ivy league institutions in the field of Sustainable Development and has spent the last ten years working in countries affected by social inequality and poverty in the context of environmental and social governance. Her qualifications showcase 10+ years of demonstrated experience deploying projects in the United States, Brazil and South Africa that drive social innovation and philanthropy. Examples of this include delivering workshops to stakeholders on sustainable development at the US Mission in South Africa, coordinating green job workshops for teens in New York City, and as a MELA Associate, the use of public space as sites of social integration in Jerusalem. She has successfully led all aspects of programme management while remaining pivotal in the expansion of global, social initiatives. Her passion for sustainability and development is also particularly geared to the needs of women and children having lost her father at a young age and raised by a single mother from the Caribbean. In this way, her approach to the challenges that women face encompasses holistic learning through generative language constructs and dialogue through creativity, music and dance. This, she believes facilitates cultural connections in unique and lasting ways that transcend gender, age and ethnicity. Founder of Sassy Is Sustainable, Raquel aims to take the conversation for sisterhood and partnership beyond borders.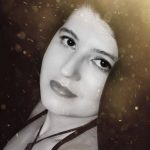 Ana Rosa Baena
Ana is a passionate community activist with an interest in social movements, solidarity, and alternative economies. She is completing a Masters in Psychosocial studies from Birkbeck University with a focus on national identities and belonging. She has lived and worked in Spain and the UK. She has lived in Southall, one of London's most diverse communities, and is familiar with the strengths of intercultural places. She fell in love with MELA to learn how communities can be built and developed. Ana is actively involved in the crowd funded Spanish party, Podemos.